Practices for grounding and bonding of cable trays
Metallic Cable Trays
Cable tray may be used as the Equipment Grounding Conductor (EGC) in any installation where qualified persons will service the installed cable tray system. There is no restriction as to where the cable tray system is installed. The metal in cable trays may be used as the EGC as per the limitations of table 392.60(A).
All metallic cable trays shall be grounded as required in Article 250.96 regardless of whether or not the cable tray is being used as an equipment grounding conductor (EGC).
The EGC is the most important conductor in an electrical system as its function is electrical safety.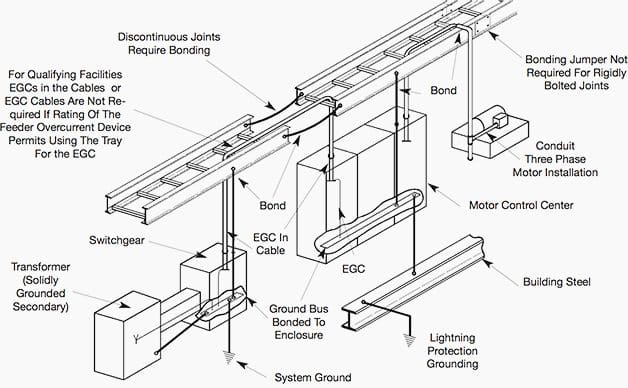 There are three wiring options for providing an EGC in a cable tray wiring system:
An EGC conductor in or on the cable tray.
Each multi-conductor cable with its individual EGC conductor.
The cable tray itself is used as the EGC in qualifying facilities.